They're a bit eager, aren't they?? San Diego Comic-Con 2020 should have been held this July but, with that there pesky global pandemic and everything, that event has been put in a box and tied away – along with many retailers opportunities to share their exclusives with their fans.
kidrobot has been a main-stay, not only of SDCC but of Downtown San Diego itself, putting together an incredible array of artists and creative talent to good use, transforming recognisable IP's into yer actual urban art. Every year, the company brings amazing exclusives to the convention and for 2020 they've rolled out a 'Virtual Con' where those pieces can be snapped up.
It all kicks off on Wednesday 10th June, at 10am PT / 1pm ET / 6pm GMT, first-come-first-served. with a three day sale featuring the likes of THE SIMPSONS, HELLO KITTY and Matt Groening's DISENCHANTMENT. Dig out those credit cards, fire up those browsers and get stuck in…
KIDROBOT X SDCC 2020 VIRTUAL CON HOMEPAGE
---

WELCOME TO THE KIDROBOT x SDCC 2020 VIRTUAL CON
EXCLUSIVES PRE-SALE
We won't be seeing all your cosplay in sunny San Diego this year… but that doesn't mean the Kidrobot x SDCC fun gets canceled! Kidrobot is bringing the Comic Con Exclusives to you with the Kidrobot x SDCC 2020 Virtual Con Pre-Sale on Kidrobot.com. This special online only 3-Day Pre-Sale event is June 10th, 11th & 12th.
Starting Wednesday June 10th at 10AM MST, Kidrobot will begin pre-orders for four Kidrobot x SDCC 2020 Virtual Con Exclusives and one special Virtual Con debut. Limited set quantities will be allotted for pre-order and released twice each day at 10am MST and 5pm MST on kidrobot.com. Once they sell out, you will have to come back for your shot at the next drop. First to complete check out get them so you will need to be prepared and checkout fast once they are released.
---
SDCC Exclusives Pre-Sale | June 10th, 11th & 12th
ALL PRE-SALE ORDERS WILL SHIP DIRECTLY TO YOU WHEN AVAILABLE. ESTIMATED JULY 2020 DELIVERY.
Kidrobot is giving you the chance to secure your exclusives from the comfort of your home! We have set aside set quantities to release each day at 10am MST and 5pm MST on Kidrobot.com on June 10th, 11th and 12th. Once that days quantities of pre-sales sell out, fans will have to come back the next day for another shot.
Please note: Pre-sale orders will ship when they arrive in our warehouse. If you add non-presale items on the same order as your pre-order items, they will ship with your pre-sale. Quantities are limited so we will be only allowing 5 of each figure per order. First to complete checkout get them. Bot and high risk orders are always cancelled. All sales on Kidrobot.com are final.
Get all of your questions for the Kidrobot x SDCC 2020 Virtual Con Exclusives Pre-Sale answered in our Virtual Con FAQ's. As additional questions come in, we will be adding them on the FAQ page.
---
KIDROBOT x SDCC 2020 VIRTUAL CON
EXCLUSIVES PREVIEW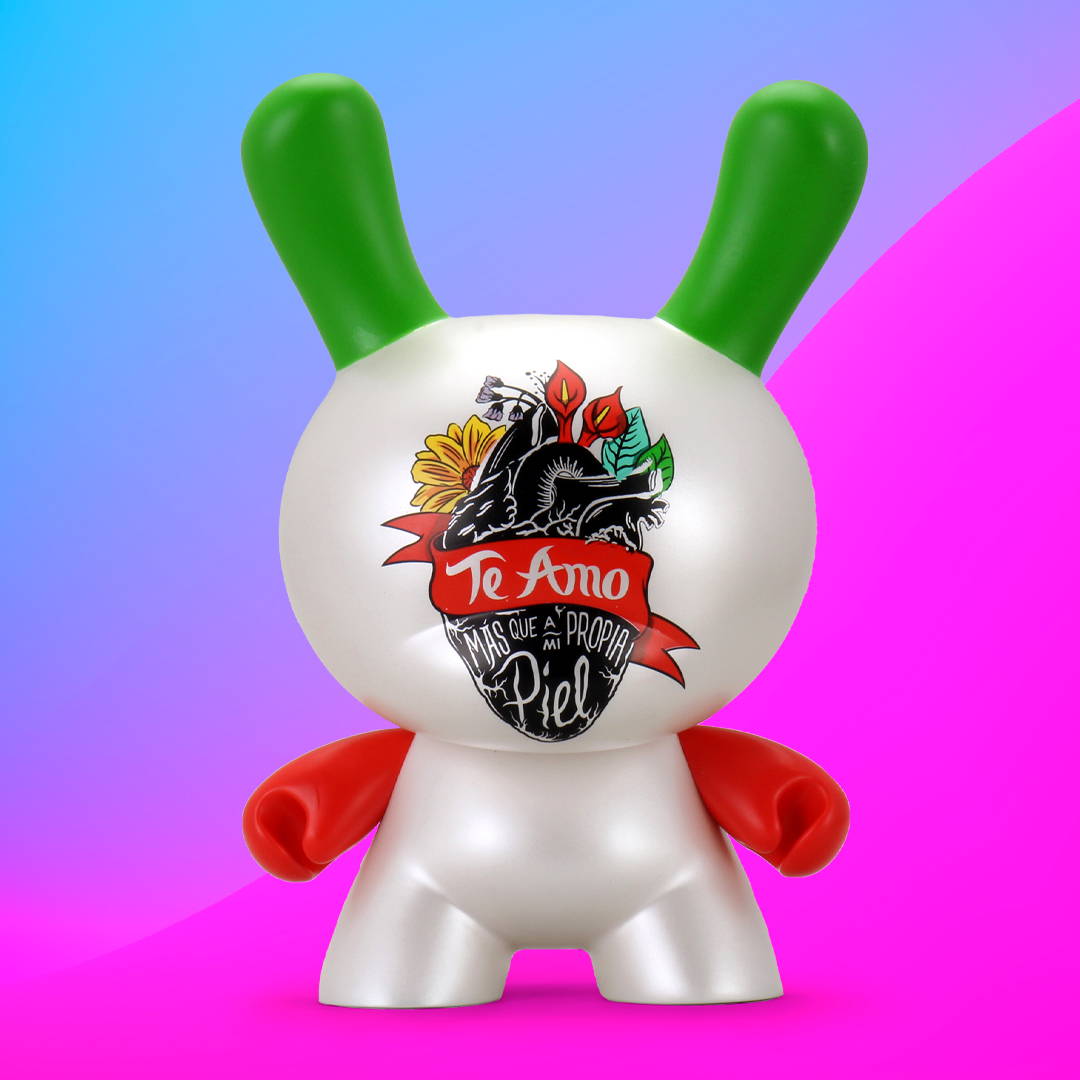 Masterpiece Te Amo 8-inch Dunny Art Figure

Limited to 300 pieces, $150 each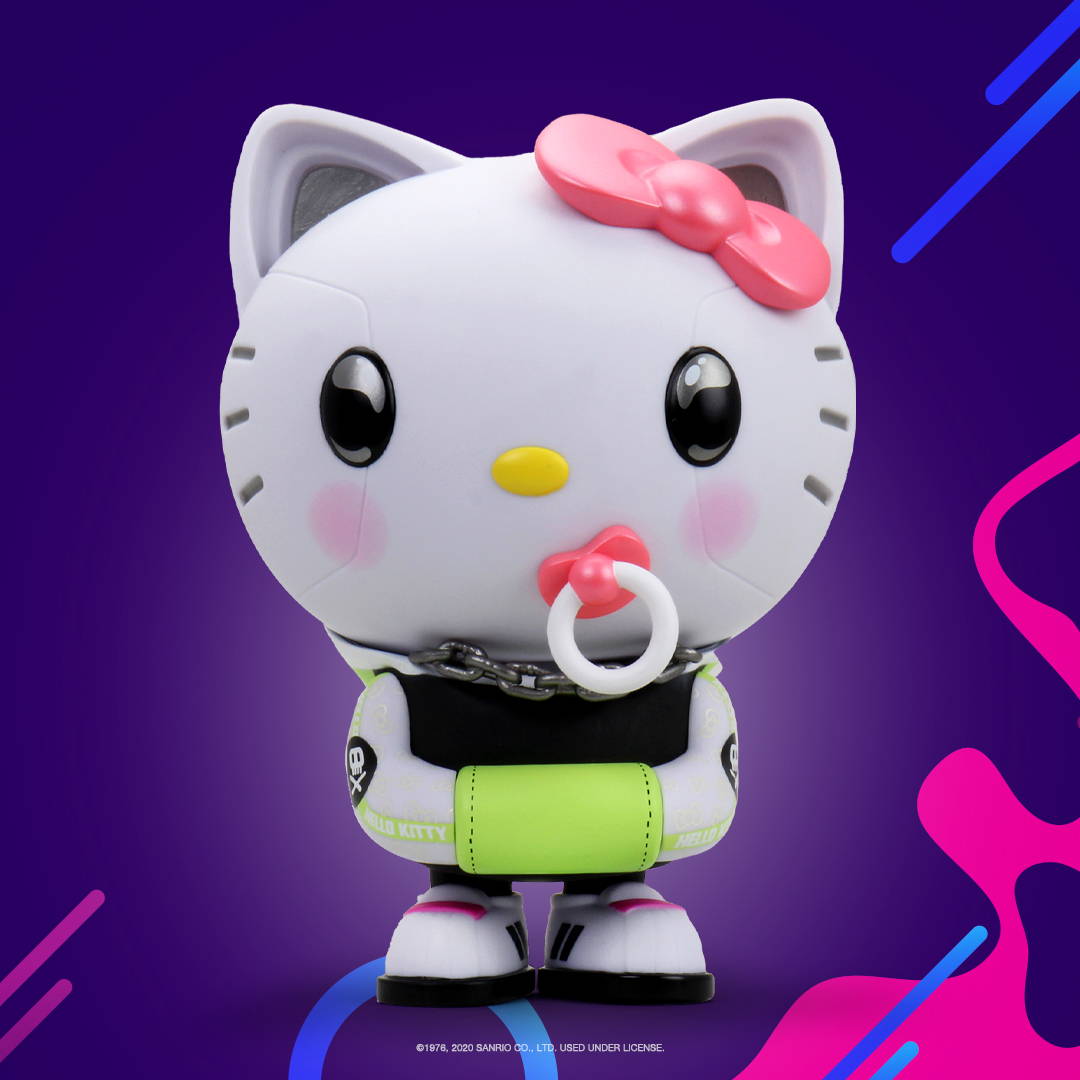 Hello Kitty 8-inch Art Figure – Neon Pop Edition

Limited to 750 pieces, $75 each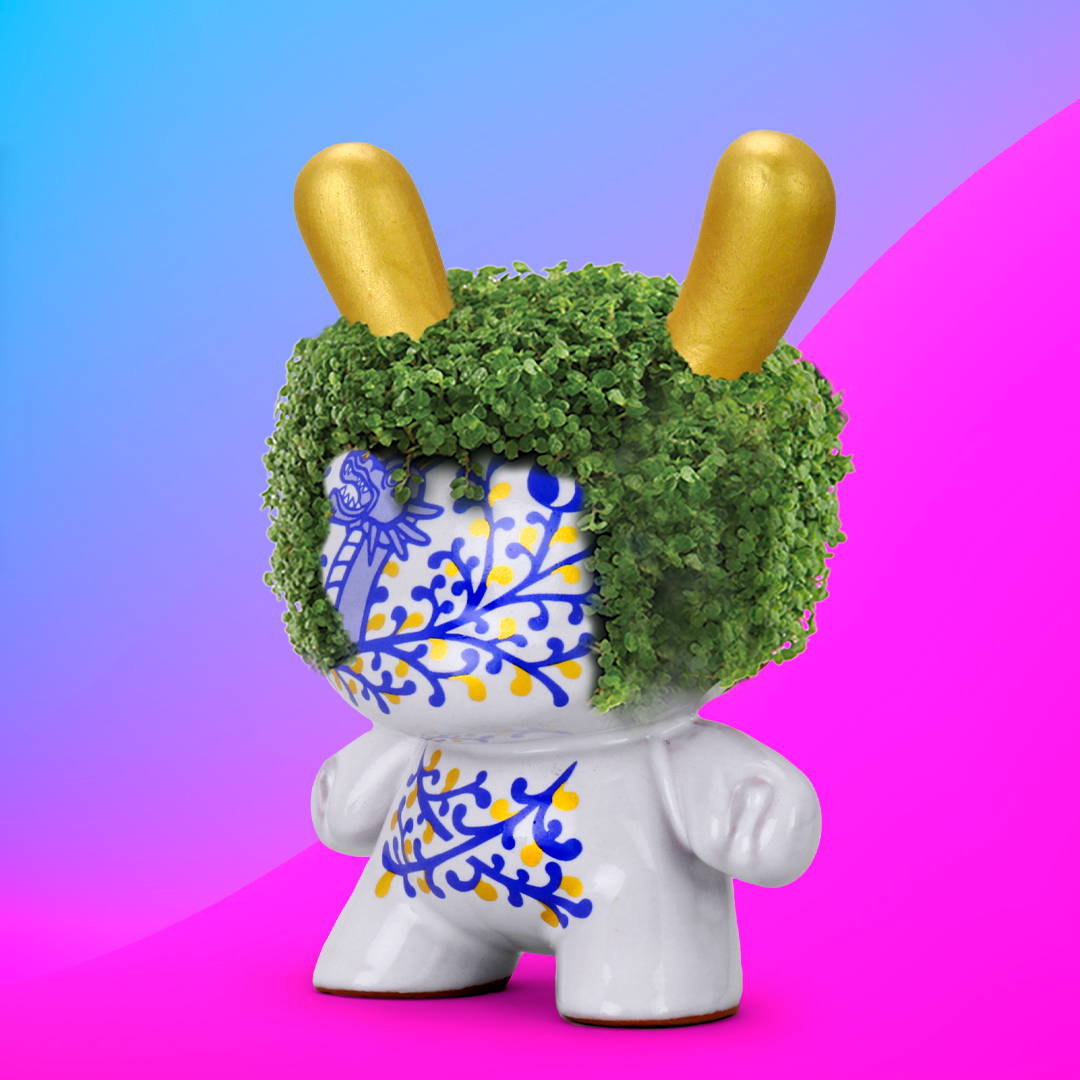 Chia Pet 5-inch Dunny Art Figure – Fajalauza White Edition

Limited to 200 pieces, $40 each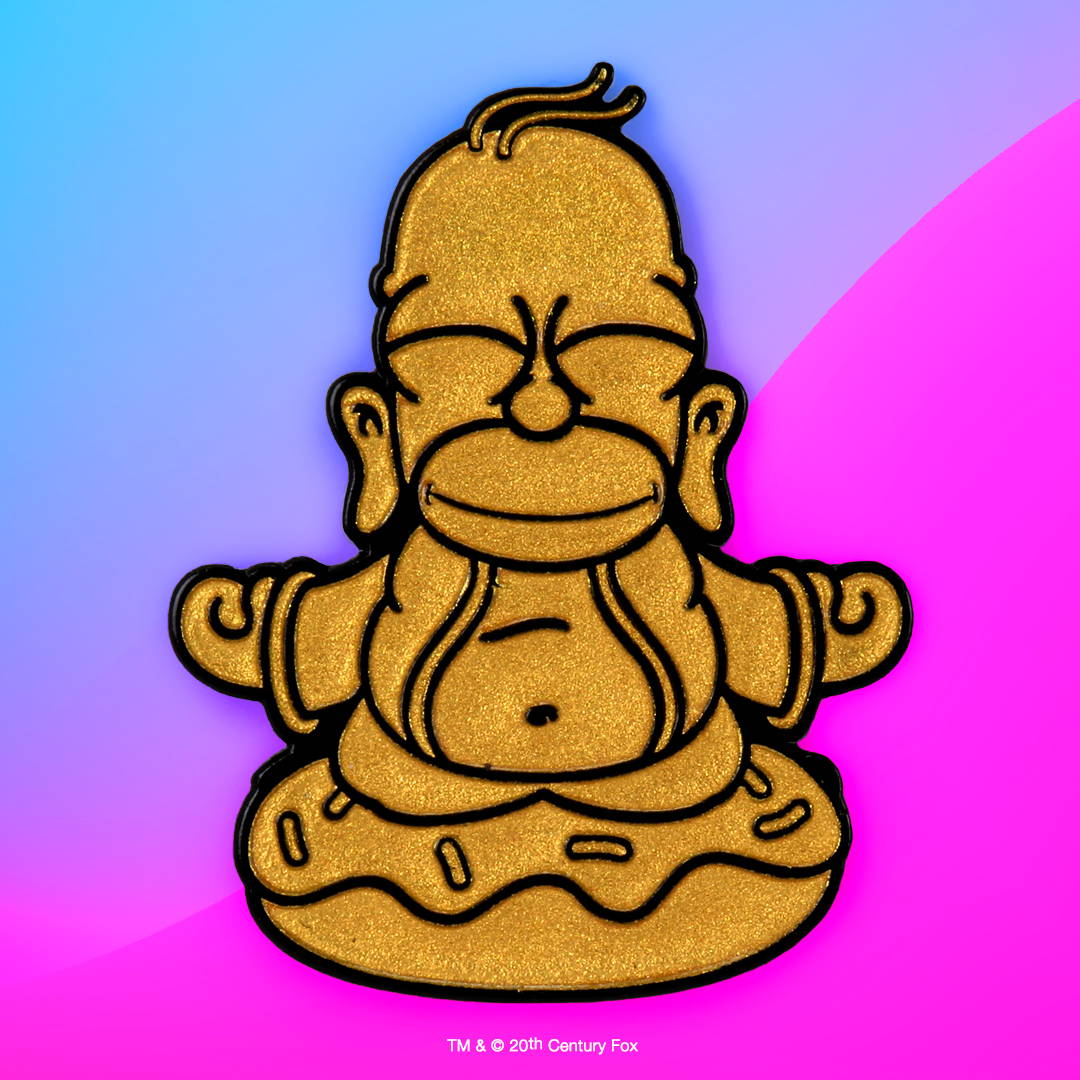 Golden Homer Buddha 1.5″ Enamel Pin

Limited to 500 pieces, $10 each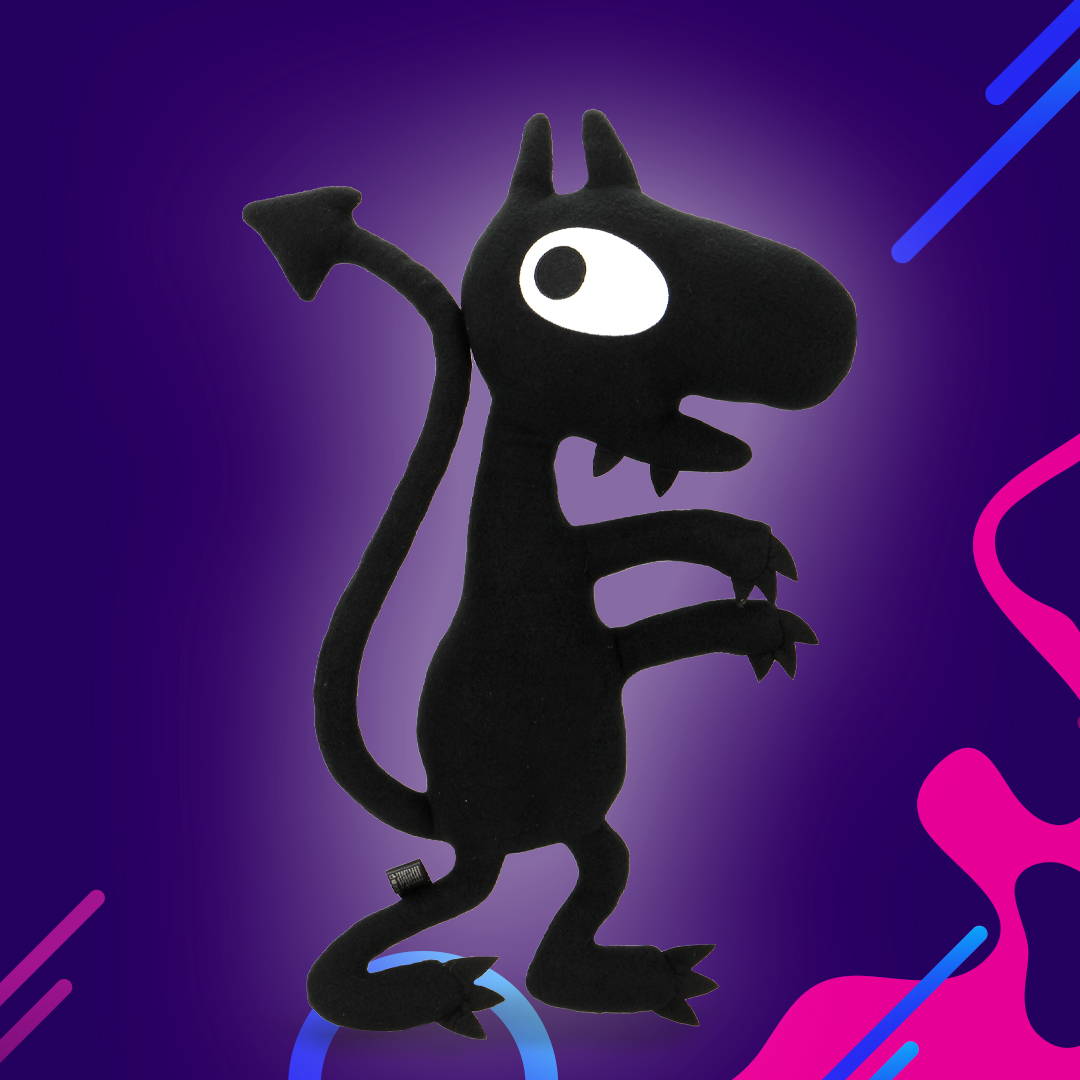 Luci 16″ Large Plush

Virtual Con Debut, $34.99 each
---
KIDROBOT x SDCC 2020 VIRTUAL CON

The exclusives will go live for pre-order on this page below at 10am MST and 5pm MST June 10th, 11th & 12th. When they sell out you will have to return at the next drop for another shot. Refresh your page at time of release so you don't miss out! Good luck!