It is another great week in new comics, but first on Monday, the comics industry lost one of the titans, Stan Lee. He left an amazing legacy not only at Marvel, but in the comics industry itself and he will be missed by fans and creators alike. I recommend celebrating his life and legacy by reading some fantastic new comics and no matter what kind of comics you prefer there are some great picks available this week.
Before we dive into this weeks new releases I want to remind everyone that if you have a comic that you enjoy reading or perhaps maybe there is a comic that is coming out soon that you want to read, please preorder from your local comic. Preorders help the retailers so they know how many books to order and it guarantees that if a book sells out you will have a copy. Plus as a bonus some retailers may give discounts if you have a subscription box with them.
SKYWARD #8 Image Comics
Joe Henderson(W) Lee Garbett (Art&Cover) Antonio Fabela (Colors)
Willa discovers the secrets of low-g farming and well its quite unnerving, we all have to eat, right? So are the farmers friends or foes?
The combination of Joe Henderson's phenomenal, imaginative storytelling, Lee Garbett's effervescent art with Antonio Fabela's spectacular colors make Skyward a fun read. The art is so stunningly beautiful and I love the expressions that Garbett gives to the cast of characters.
WONDER WOMAN # 58 DC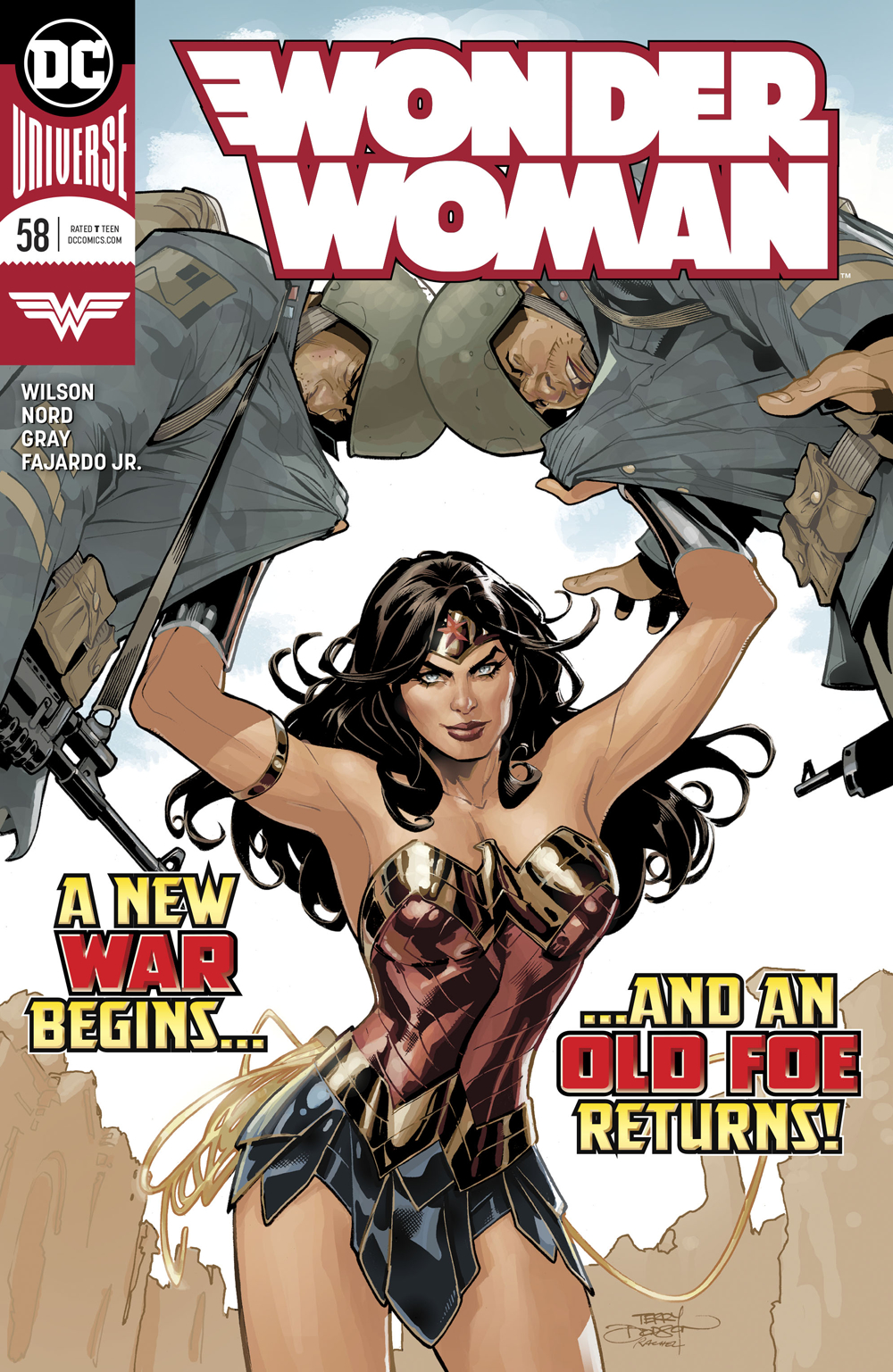 G. Willow Wilson (W) Cary Nord (A)
Wonder Woman has gone to Eastern Europe to rescue Steve Trainor when his mission goes wrong and comes face to face with Ares, God of War.
G. Willow Wilson and Artist Cary Nord take the reins of "Wonder Woman" and bring us the new story arc "The Just War." Artist Cary Nord has designed the first few pages to be unrolled like a scroll before its read. This new arc is great place to start for new and old readers alike because you do not need to know anything about Wonder Woman to start this arc.
UNCANNY X-MEN #1 MARVEL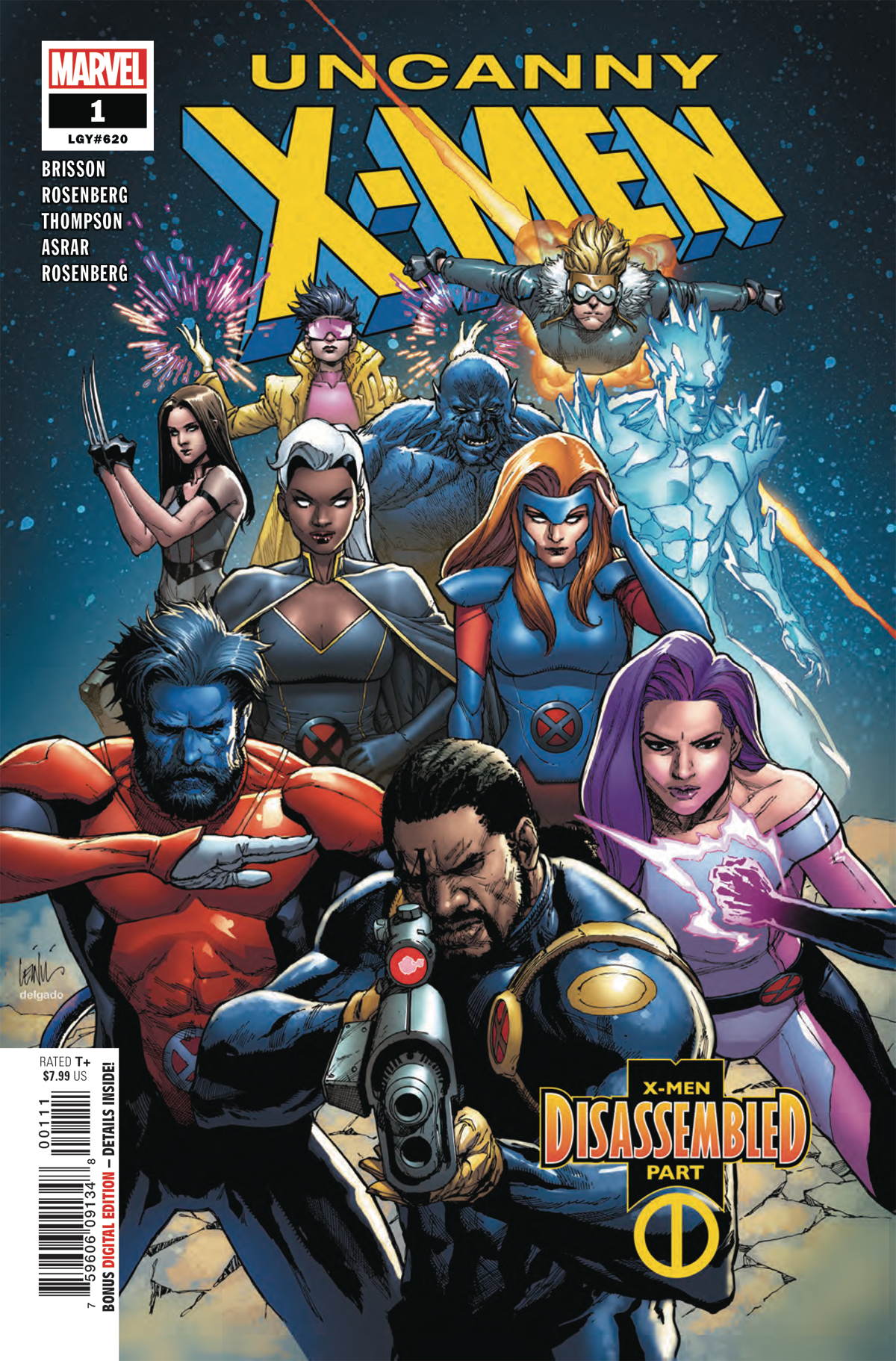 Ed Brisson, Kelly Thompson and Matthew Rosenberg (W)Mahmud Asar (A)Rachelle Rosenberg (Colors)
The writing powerhouse trio of Ed Brisson, Kelly Thompson and Matthew Rosenberg join forces with artist Mahmud Asar and colorist Rachelle Rosenberg to bring us the new ongoing series that starts off with a 10 part weekly epic. The story kicks off with a tragic disappearance that pulls the X-men into what could be their final adventure. This is the book I have been look forward to since it was announced. All three writers are amazing and with Mahmud Asar's absolutely stunning artwork, the combination is mind blowing and should not be missed. 
DOMINO #8 MARVEL
Gail Simone (W) David Baldeon (A)
Domino was hired by a Wakandan Baroness to retrieve a mysterious trunk in Norway and she finds it not only guarded by Vampires but it contains Morbius, the living vampire. But the Vamp hunters are right behind Domino and her girls and they might think Domino is a Vampire too.
Gail Simone is such a fantastic storyteller that has me laughing out loud every time and her teaming up with Artist David Baldeon has become a dream come true. David Baldeon's work is so stunningly, beautiful and he is bringing the goods with this Domino story, and each issue is just simply gorgeous.
MS MARVEL #36 MARVEL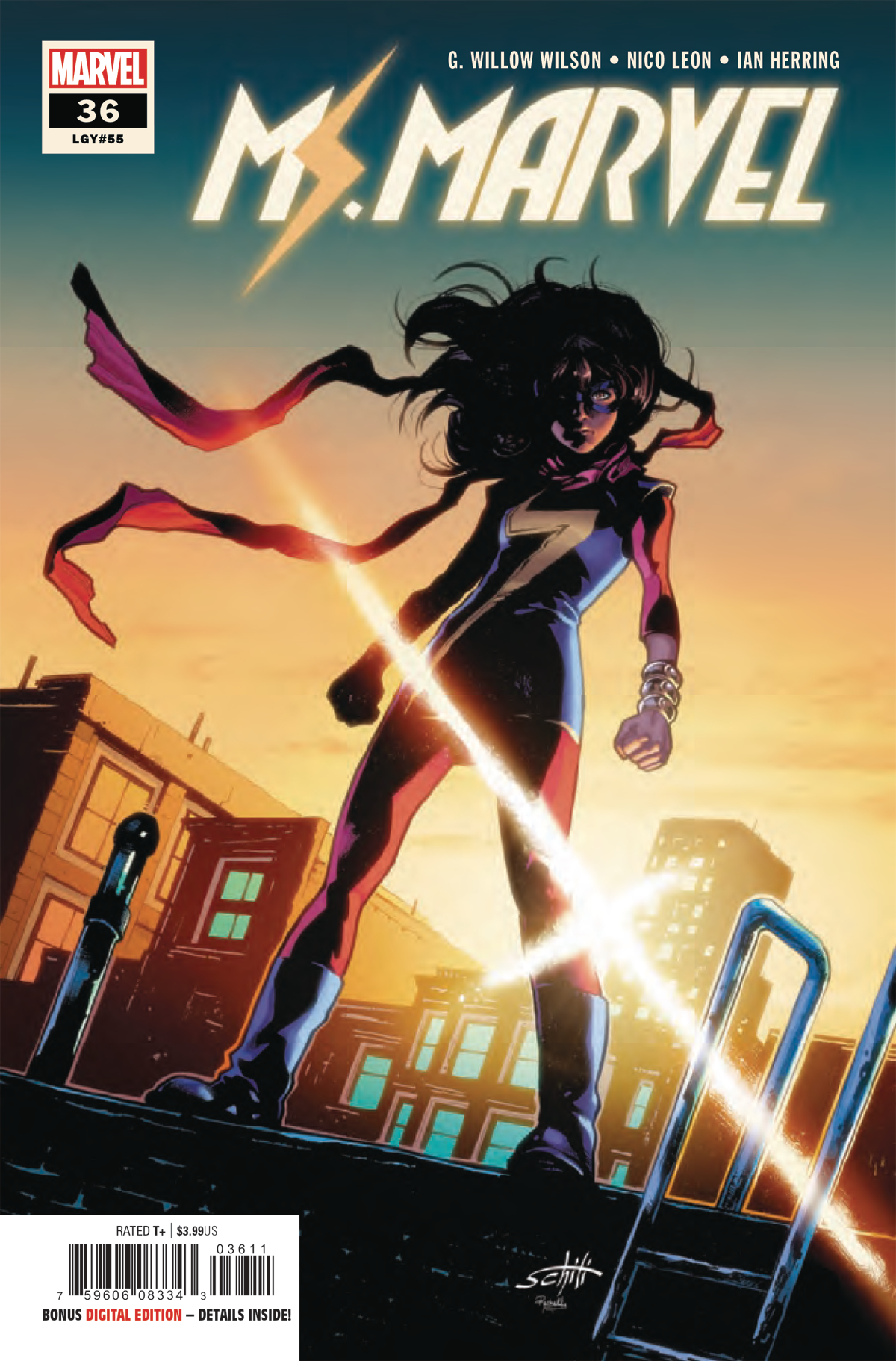 G. Willow Wilson (W) Nico Leon (A) Ian Herring (Color)
So with the mess of the run in with Shocker finally over, Kamala is left wondering who was that with her in the time stream that Singularity pulled her through. Was this one of her Inhuman ancestors as Bruno suggests? Beautifully written and drawn this is always one of my favorites every month. 

Also out this week that I recommend are:
INFINITE DARK #2 IMAGE
Ryan Cady (W) Andrea Mutti (A) K. Michael Russell (Colors)
I am loving this Sci-Fi horror set in space. Ryan Cady and Andrea Mutti make a great team.
Captain America #5 MARVEL
Ta-Nehisi Coates (W) Leinil Francis Yu (A)
This series is not getting the love it deserves. Not only does it have a great storyline, but it is filled with beautiful art.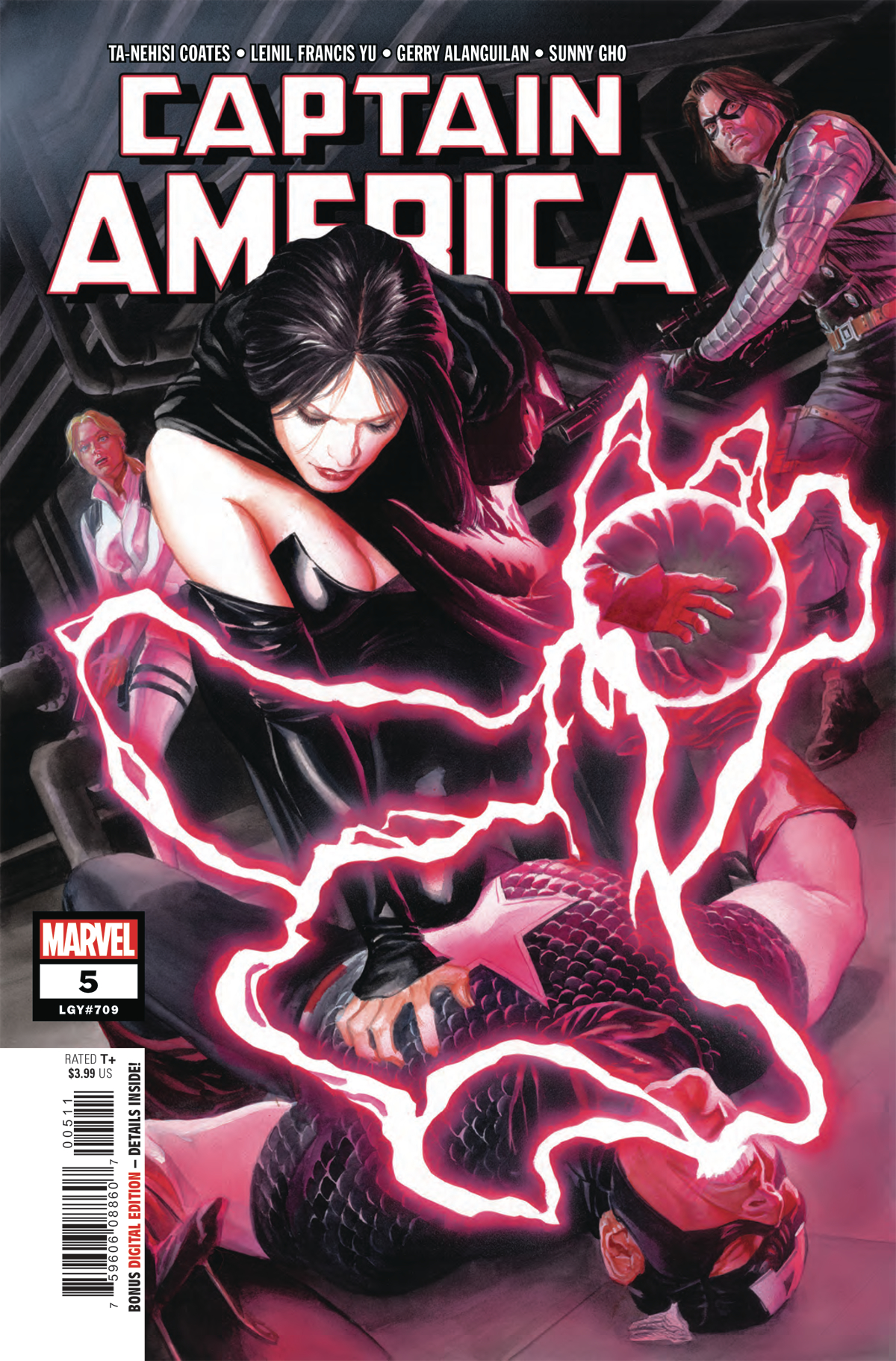 Unbeatable Squirrel Girl #38 MARVEL
Ryan North(W) Derek Charm (A)
This is just a fun book and Ryan's notes at the bottom of each page are worth the price of admission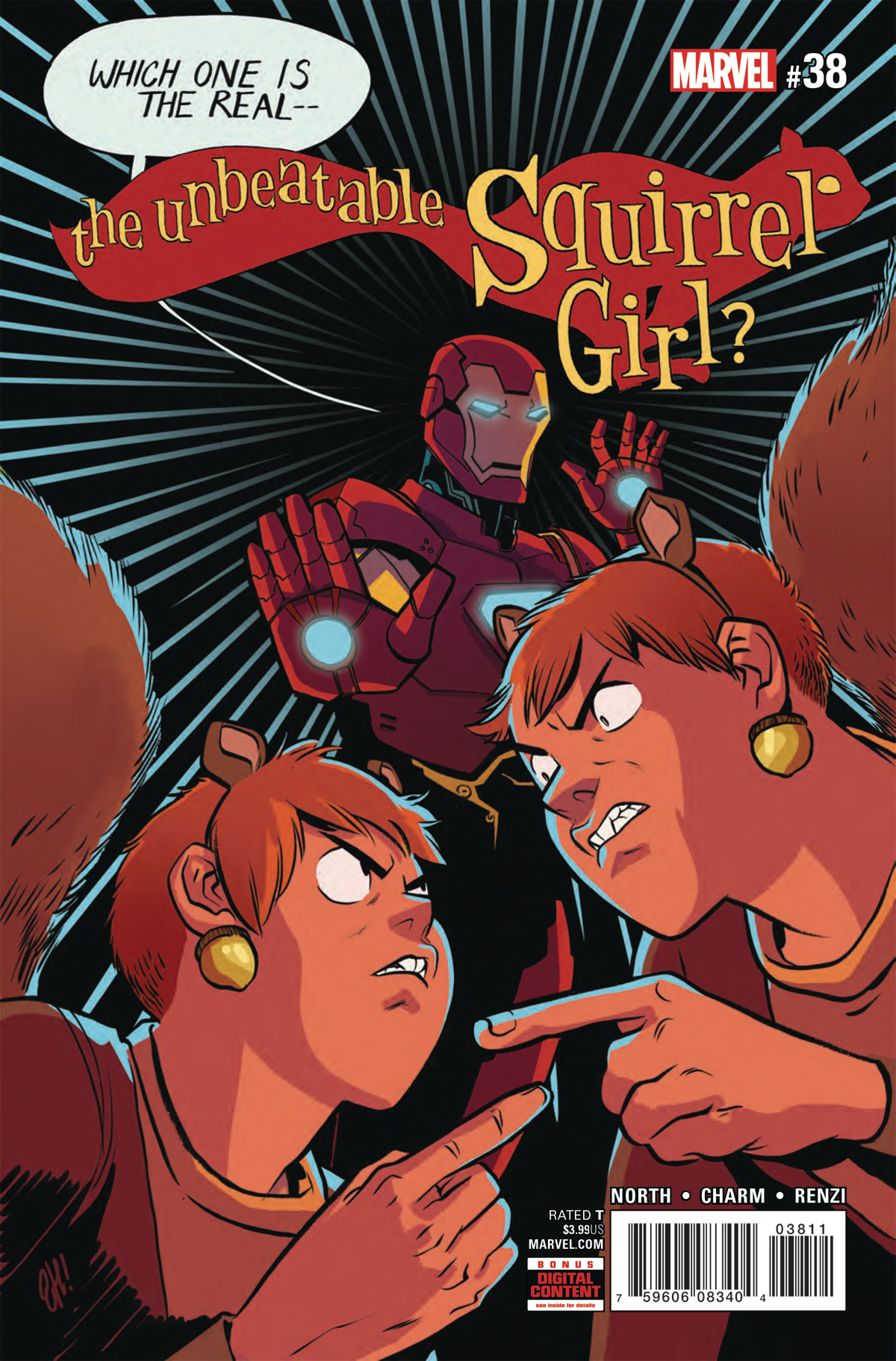 Leave me a comment to let me know what you are reading this week or how you feel about this column. Also drop me a line if you have a comic you want me to feature. You can find me on Twitter at @lilredrubi74.